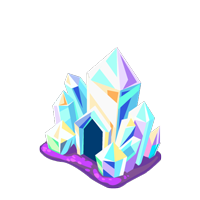 "6x your chance to breed diamond dragons!"
Level Available: 12
Cost: Varies (150, 300, 600

)
Sells For: 7,800

Build Time: 0 hours
Exp. Gained: 3,000
Notes
The Diamond Temple is only available for 7 days after purchase.
When the Diamond Temple is expired, it can be repowered with gold. It takes effect for another 7 days if you pay gold.
Repowering price may be different from buying price.
The Diamond Temple  is the only structure that is capable of altering the probabilities of a dragon being bred.
Ad blocker interference detected!
Wikia is a free-to-use site that makes money from advertising. We have a modified experience for viewers using ad blockers

Wikia is not accessible if you've made further modifications. Remove the custom ad blocker rule(s) and the page will load as expected.